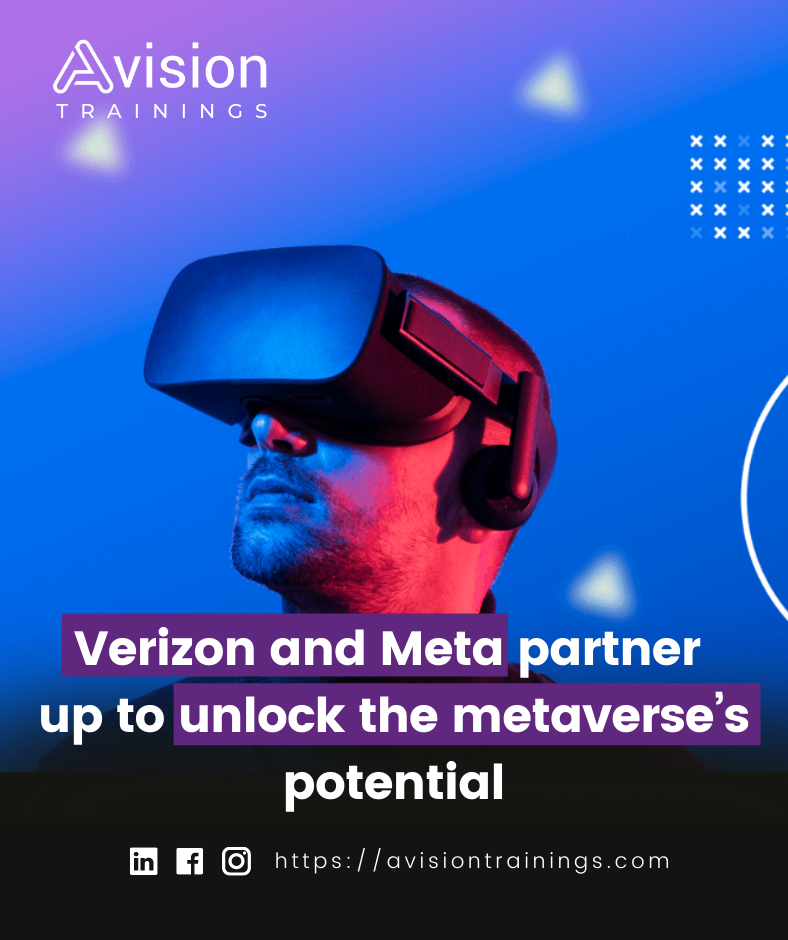 Verizon and Meta partner up to unlock the metaverse potential
Verizon and Meta have established a partnership aimed at unlocking the full potential of the metaverse.
5G will be key to enabling metaverse experiences anywhere, while edge computing will help to ensure they live up to expectations with even lower latency and higher fidelity.
Over the next decade, the metaverse will enable immersive, interconnected, and interoperable digital spaces to help people connect in ways not yet possible. These metaverse experiences will be delivered across all screens, at home, at work, and on the go, wrote Verizon in a release.
Verizon announced this week that it plans to provide 5G Ultra Wideband (UWB) coverage to 175 million people by the end of 2022. 5G UWB is often seen as *real 5G* because it delivers the kind of huge speed and latency improvements over 4G that are expected by consumersachieved through its use of high-band, ultra-wide mmWave spectrum.
While average 4G speeds are ~30-35Mbps, 5G UWB offers peak download speeds of 4+ Gbps and upload speeds of 200+ Mbps. Latency, meanwhile, is so low that it enables applications like game streaming without the frustrating delays associated with playing over 4G.
Verizon and Meta believe 5G UWB will be pivotal in enabling great metaverse experiences.
That is why Verizon unveiled a first-of-its-kind strategic partnership with Meta that aims to couple Verizon 5G Ultra Wideband network and edge compute capabilities with Meta technologies to understand the foundational requirements for metaverse applications, explained Verizon.
The collaboration will explore how Verizon mobile edge compute infrastructure can deliver intensive XR cloud rendering and low latency streaming, which are core capabilities needed for metaverse applications.
Verizon and Meta say they are also exploring a range of metaverse opportunities that includes not just consumer experiences, but also how it can play a role in the future of hybrid work and collaboration.
This [partnership] is to understand the foundational requirements for the metaverse and its applications, said Rima Quershi, Chief Strategy Officer at Verizon, during the company analyst day in New York.
Our collaboration with Meta will explore how Verizon MEC infrastructure can deliver intensive XR cloud rendering and low latency streaming.