Android App Development Course Overview
This course enables learners to successfully apply core Java programming languages features & software patterns needed to develop maintainable mobile apps comprised of core Android components, as well as fundamental Java I/O & persistence mechanisms.
Certifications
Android ATC provides courses and assessment exams to certify the competencies of current and prospective employees.
Android Exams :
Android Application Development (exam code: AND-801).
Android Security Essentials (exam code: AND-802).
Android Applications UI/UX Design and Monetization Techniques (exam code: AND-803).
Training Skills for Android ATC Certified Trainer (exam code: AND-400).
*Our exams are provided through Pearson VUE authorized testing centers worldwide.
Curriculum
The Basics

What is Java?
Android SDK
Hello World Application

Fundamentals of Java

What is Android?
Architecture Explained
Role of Java

Android User Interface

View Hierarchy
Menus
Fragments

Styling Widgets

Defining Styles
Applying Styles to the UI
Platform Styles and Themes

Layouts

Linear Layout
Relative Layout
Grid Layout
Constraint Layout

Storing and Retrieving Data

Internal and External Storage
Preferences

Content Providers

Querying Content Providers
Modifying Data
Creating a Content Provider

Location Services and Maps

Location Services
Google Maps Libraries

WebViews

Web Apps Overview
Targeting Screens from Web Apps
WebView
Debugging Web Apps
Best Practices for Web Apps

Best Practices

Compatibility
Supporting multiple screens
Optimizing for Other Android Versions

Final Project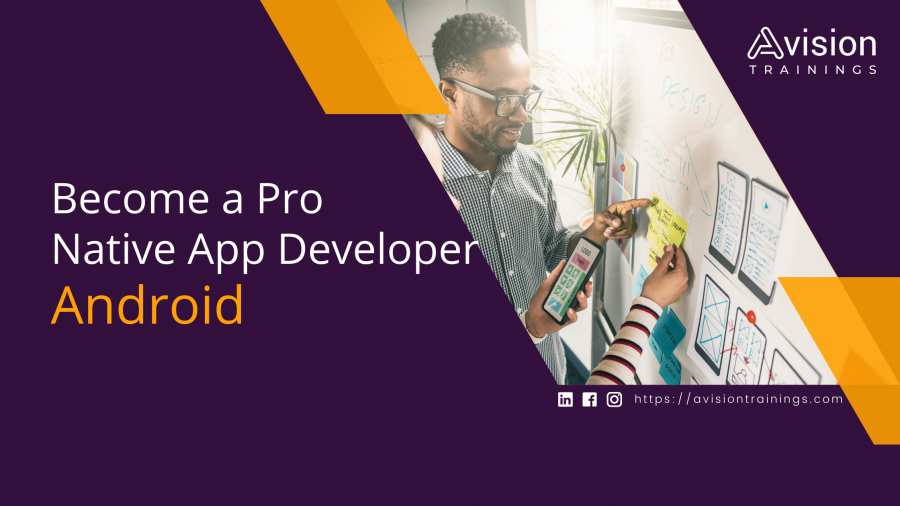 PKR: 20,000
Class Days: Mon-Tu-Wed
Duration: 2 Months
Skill Level:Beginner to Professional
Class Timings: 7:00-8:30 pm
Rating:

(4.8/5)

Upcoming: New Batch : 13th Oct 2022