SEO and Online Earning Course
Search engine optimization (SEO) is the process of improving the quality and quantity of website traffic by increasing the visibility of a website or a web page to users of a web search engine. The higher a website or a web page appears in the search engine results page (SERP), the more likely it is to be visited by a user.
Search Engine Optimization (SEO) Training Course in Lahore
A SEO course is an excellent way to learn about search engine optimization (SEO) and how to improve the visibility of your website or web pages in search engine results pages (SERPs). With the right SEO course, you can acquire the skills and knowledge needed to drive more targeted traffic to your website and improve your online presence.
There are many different types of SEO courses available, from beginner-level courses that provide a basic understanding of SEO to more advanced courses that cover specific techniques and strategies. When choosing a SEO course, consider your current level of knowledge and experience as well as your goals and objectives.
By taking a SEO course, you can develop the skills and knowledge needed to effectively optimize your website for search engines and attract more targeted traffic. Additionally, a SEO course can also provide valuable insights into the latest SEO trends and best practices, allowing you to stay ahead of the curve and make informed decisions about your website's SEO strategy.
Website Optimization for Search Engines
To improve your website's SEO, you need to focus on several key areas:
Keyword research:

Determine the keywords that your target audience is searching for and include those keywords in your website content.

On-page optimization:

Optimize your website's content and structure to make it more attractive to search engines and users. This includes elements such as title tags, meta descriptions, header tags, and image alt tags.

Content creation:

Create high-quality, relevant content that provides value to your target audience and includes your target keywords.

Link building:

Obtain links from other websites to your own website. These links serve as "votes of confidence" for your website and can improve your search engine ranking.

Technical optimization:

Ensure that your website is technically sound and easy for search engines to crawl and index.
It is important to keep in mind that SEO is a long-term strategy and results may not appear immediately. However, by consistently applying these best practices, you can improve your website's ranking and drive more targeted traffic to your website.
Additionally, it is important to stay up-to-date with the latest SEO trends and algorithm updates, as search engines frequently make changes that can affect your website's ranking. By staying informed and making adjustments as needed, you can ensure that your website remains optimized for search engines and continues to attract high-quality traffic.
SEO course outline
Introduction to SEO

What is SEO
Search Engine Optimization Approaches
Concepts of Off page and On Page

Understanding Search Engines

Classification of Search Engines
Crawler-Based Search Engines
Human-Powered Search Engines
Pay-for-Performance Search Engines
Hybrid Search Engines
How Search Engines Rank Pages
Search Engines Basics (Google/Bing)

Market Identification

Defining your Niche and Audience
Identify Your Top Five Competitors
Online target market Identification
Realizing the power or value of internet

On-Page Optimization

Picking out Keywords

Defining your Niche and Audience
Preparing to Research Keywords and Getting Suggestions
Keyword Research and Optimization
Using Keyword Suggestion Tools

Optimization: Tuning the Pages

Key Concepts: Keyword Prominence, Density, Proximity and Frequency
Creates Effective Title and Meta
Optimizing Layout of Your Pages
Optimizing Navigation and Menus
Duplicate Content Issues
Local SEO for Your Site

How to Build SEO Friendly Website

Defining your Niche and Audience
Title, Meta Tag Creation and Optimization
Images SEO with ALT attributes
HTML Concepts (Basic)
Website testing and Analysis

Off - Page Optimization

Website Submission

Search Engines Submission Rules and Guidelines
Submitting to Search Engines: Google, Yahoo, Bing etc
Creating a Search Engine Friendly Sitemap
Submitting to Directories
Submitting to Business Directories
Submitting to Classifieds
Participating in Forums
Blogs Commenting
Create Link Wheel

Link Marketing

Link Popularity and Link Quality
Google PageRank, Local Rank and Hilltop Algorithms
Link Building Strategies and Techniques

Monitoring Search Engines Rankings

Issues with Automated Ranking Monitoring
Learned About Analyzing Organic Search Traffic

Techniques to Avoid or Use at Your Own Risk (Search Engine Spamming)

Black-Hat Techniques vs. White-Hat Techniques
SEO Code of Ethics
Gray-Hat SEO
What to Do if your Site Has Been Penalized

Web Analytics

Introduction to Web Analytics
Analytics and Goals
Google Analytics Setup
Free Analytics Tools [adfreestat]

Online Earning

Working with AdSense

Create your own Domain
Hosting for Website
Basic Idea about website
Build your own website
Google Indexing, XML Sitemaps
How to manage website
How to create AdSense account
Manage account and Earn Money!
AdSense Note

The Sales Funnel and Customer Life Cycle

The Customer Life Cycle: Reach, Acquisition, Conversion, Retention
Reach and How to Measure It
Acquisition and How to Measure It
Conversion and How to Measure It
Retention and How to Retain Visitors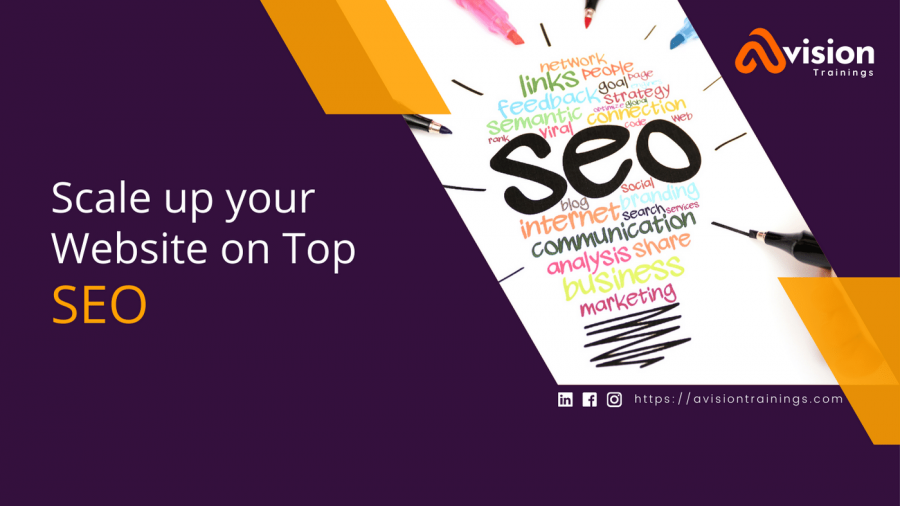 Rs: 30,000
Level:Beginner to Professional
Class Timings:5:00-6:30pm
Duration:2 Months
Days:Thu-Fri-Sat
Lifetime Support
Free Trial Session
Related Courses