UI/UX Design Course
In today's digital age, the user experience (UX) and user interface (UI) of a product can make or break its success. From mobile apps to websites and software interfaces, UI/UX designers play a pivotal role in crafting experiences that captivate users and drive business growth. If you're looking to embark on a rewarding career in this field, a UI/UX design course could be your ticket to success. In this article, we'll explore the ins and outs of UI/UX design courses, what they entail, and why they are essential in the modern tech-driven world.
What is UI/UX Design?
Before diving into the details of a UI/UX design course, let's clarify what UI and UX design actually mean.
UI (User Interface) Design focuses on the visual elements of a product. It deals with the layout, color schemes, typography, and overall aesthetics. UI designers are responsible for creating visually appealing and user-friendly interfaces.
UX (User Experience) Design, on the other hand, deals with the overall experience a user has with a product. This encompasses usability, accessibility, and the emotional connection users form with the product. UX designers aim to make products easy to use, efficient, and enjoyable.
Why is UI/UX Design Important?
UI/UX design is crucial for several reasons:
Enhanced User Satisfaction: Well-designed interfaces and intuitive user experiences result in happier, more satisfied users.

Increased Engagement: Users are more likely to engage with a product that offers a seamless experience, leading to higher retention rates.

Brand Loyalty: A positive UX can foster brand loyalty, turning users into advocates who recommend your product to others.

Competitive Advantage: In a crowded market, superior UI/UX can set your product apart from the competition.

Business Growth: A well-designed product can lead to increased revenue and profitability.
What to Expect from a UI/UX Design Course
A UI/UX design course equips you with the skills and knowledge needed to excel in this field. Here's what you can typically expect to learn:
1. User Research:
How to conduct user research to understand your target audience.
Creating user personas and journey maps to inform design decisions.
2. Information Architecture and Wireframing:
Organizing content and information logically.
Creating wireframes and prototypes to visualize your designs.
3. Visual Design Principles:
Understanding color theory, typography, and layout.
Designing visually appealing interfaces that align with user expectations.
4. Interaction Design:
Designing interactive elements and microinteractions.
Ensuring a smooth and intuitive user flow.
5. Usability Testing and Iteration:
Conducting usability tests to gather user feedback.
Iteratively improving designs based on user insights.
6. Industry Tools:
Familiarity with design tools like Figma, Sketch, Adobe XD, etc.
UI/UX Design Course Certification
When searching for a UI/UX design course, consider factors like course content, instructor expertise, and certification. A certification from a reputable course can boost your credibility in the job market. Look for courses that cover the latest trends and technologies in UI/UX design and provide hands-on experience through practical projects.
In conclusion, a UI/UX design course can be your stepping stone into a fulfilling and high-demand career. With the ever-increasing importance of user experience, businesses are actively seeking skilled UI/UX designers. Invest in your future, gain the knowledge and skills you need, and embark on a rewarding journey in the world of UI/UX design.
UI/UX Design Course Outline
This course provides a comprehensive introduction to the principles and practices of User Interface (UI) and User Experience (UX) design. Students will learn how to create user-centered designs that are both visually appealing and highly functional. Through hands-on projects and practical exercises, students will gain the skills necessary to design effective digital experiences.
Course Duration: 12 weeks (can be adjusted as needed)
Week 1-2: Introduction to UI/UX Design
What is UI and UX Design?
The Role of UI/UX Designers
Historical Overview of UI/UX Design
UX vs. UI: Understanding the Difference
Week 3-4: User Research and Personas
Conducting User Research
Creating User Personas
User Journey Mapping
Usability Testing
Week 5-6: Information Architecture and Wireframing
Information Architecture Principles
Site Maps and Flowcharts
Wireframing Tools and Techniques
Low-Fidelity Wireframing
Week 7-8: Prototyping and User Testing
High-Fidelity Prototyping
Interactive Prototyping with Tools like Figma or Sketch
Conducting Usability Tests on Prototypes
Iterative Design
Week 9-10: Visual Design Principles
Color Theory and Psychology
Typography in UI/UX
Iconography and Illustration
Visual Hierarchy and Layout
Week 11-12: Design Systems and Final Projects
Introduction to Design Systems
Creating and Maintaining a Design System
Final UI/UX Design Projects
Portfolio Development and Presentation
Prerequisites:
None, but basic familiarity with design software is helpful.
Note: The course outline can be adjusted based on the skill level of the students, the available time, and the specific goals of the course. Additionally, instructors can incorporate real-world case studies and industry trends to keep the course content current.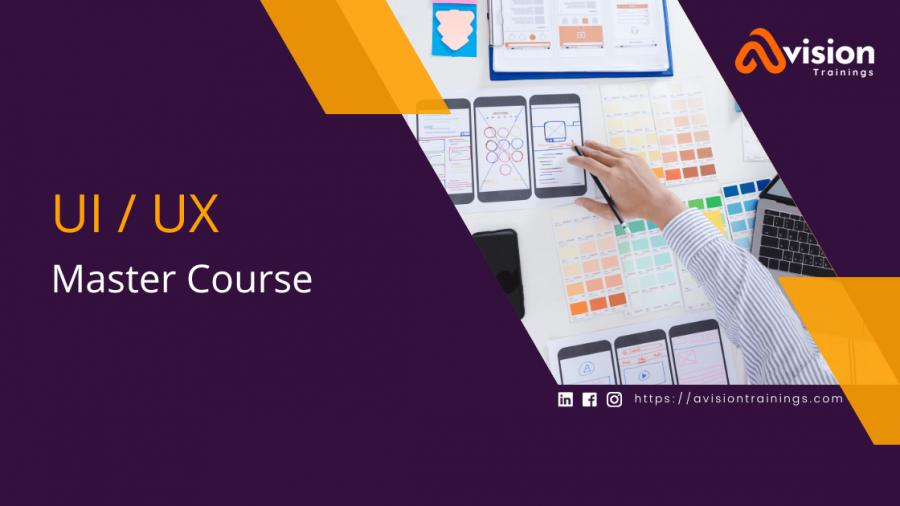 Rs: 40,000
Level:Beginner to Professional
Class Timings:8:00-9:30pm
Duration:2 Months
Days:Thu-Fri-Sat
Lifetime Support
Free Trial Session
Related Courses