Build Online eCommerce Store Course
Building an online eCommerce store can be a daunting task, but with the right training and resources, it can be a profitable and rewarding experience. Our comprehensive eCommerce training course covers everything you need to know to create a successful online store, from setting up your platform to optimizing your sales and marketing strategies.
The course is designed for both beginners and experienced entrepreneurs looking to start or expand their eCommerce business. You will learn how to choose the right eCommerce platform for your business, design and build a visually appealing and user-friendly website, and implement effective marketing and SEO strategies to drive traffic and sales.
One of the key aspects of the course is learning how to optimize your website for search engines. By understanding how search engines work and what they look for in a website, you can improve your search engine rankings, increase visibility and drive more traffic to your store.
You'll also learn how to create and manage products, process payments and handle customer service. Additionally, you'll learn how to measure the success of your eCommerce store using analytics and data, and how to make data-driven decisions to improve your business.
Our expert instructors have years of experience in eCommerce and are dedicated to helping you succeed. They will provide you with the knowledge, tools and resources you need to build a profitable and successful eCommerce store.
In conclusion, Building an online eCommerce store takes a lot of work, but with the right training, you can learn how to create a website that drives sales and grows your business. Our comprehensive eCommerce training course covers everything you need to know to get started and succeed in the world of eCommerce.
Course Contents
Basic Concepts
Networking
Internet
Domain
Hosting
Website & its types; Dynamic & Static
Blogs, Web, CMS, Micro Blogging, Social Community ,Application
Basic HTML
Notepad
Basic HTML Tags
MS Front Page
Introduction to web accessories
cPanel
FTP Software
Color Picker
Pixel Ruler
WordPress Introduction
What is WordPress?
How can WordPress help me?
How much does WordPress cost?
How/where do I get WordPress?
WordPress Installation
Preparation
Reserving a domain name
Choosing web hosting
Installation on Server
Installing WordPress from scratch
Creating & Connecting Database
Changing your password
Installation on Local Host
Downloading & Installing XAMPP
Understanding the folders
Creating & Connecting DB
Getting Started
Overview of the Homepage
Posts
Pages
Sidebar
Search
First Face of Dashboard.
A blog would be made, in default theme.
What is a post?
Your first post basics
Post; Details
Working with photos
Working with videos
Categories & slugs
What is a page?
Difference between post & page
Your first page
Pages; Details
Working with photos/videos
Media
Links
Comments
Themes
What is a theme?
Folder Strategy
Finding a great theme
Theme directories
Paid themes
Installing a theme, ways & techniques
Plugins
What are plugins?
Folder & File Strategy
Finding plugins
Plugin directory
Plugin search
Installing plugins ways & techniques
Widgets
What is a sidebar?
What are sidebar widgets?
Choosing and installing sidebar widgets
Adding links
Adding text and images
Header; how to make a beautiful header?
Using theme features
Using Static images
GIF files
Footer; How to maintain Footer?
Using widgets
Static & gif images
Working with sliders
Working with Theme options
Using plugins
Dynamicity & possibilities
Menus
Menus default options
Theme default options
Arranging multiple menus
Users
Add/edit users
User roles
How to delete users
What if user is mistakenly deleted
Tools
Settings
General
Writing
Reading
Discussion
Media
Privacy
Permalinks
Flickr RSS
Changing & working with a new theme, this too would be a blog.
Themes; Advance Lecture
Finding a great related theme
Theme Options
Troubleshooting with theme options & wp default options
Artisteer; download, usage, tips & tricks
Plugins; Advance Lecture
Choosing a plugin
Recommended plugin list for:
Photo galleries
SEO
Contact and other Forms
Web Statistics
Anti Spam
Social Networking
WP Super Cache
All in one SEO
Google Sitemaps XML
Search Everything
WP-DB Manager
WP Touch
The mobile pack plugin
Rank Tracker
Basic CSS
Basic rules & tags
Quick understanding of CSS
WP in operation theater
Inspect Element
Location of files
Customizing website as required
A new website would be made using a premium theme
Understanding the exact needs of website
Business/organization/product info
Vision & expectations from website
Estimated budget/time
WordPress Expert Level
Posts
Backing up & restoration
Bulk post creation/deletion
Migrating WP
From localhost to server (all possible scenarios)
Using advance plugins
Auto installation of WP on server
Managing Users
Understanding user management
User Role management
Plugins used for managing users
Working with Advance Plugins
Forms; creating and customizing a contact form
Anti Spam; Preventing Spam in your comments
Social Networking; Hooking in Twitter and Facebook
Search Engine Optimization (SEO); Making your site more Google Friendly
Urdu Plugins
Islamic Plugins & Gadgets
Ecommerce plugins/themes overview
Video advance plugins
How to adapt & grow the site
Custom Post Types
Custom Taxonomies
Parent-child themes
WordPress Upgrades
How to upgrade WordPress
Advance Tips & Tricks
Generating RSS & Atom Feeds
Troubleshooting & finding support on internet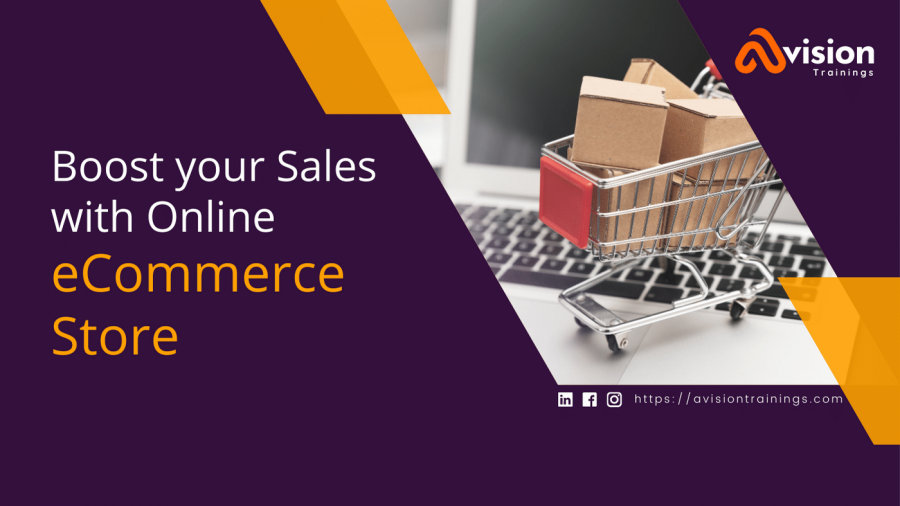 Rs: 25,000
Level:Beginner to Professional
Class Timings:7:00-8:30pm
Duration:1 Month
Days:Sat-Sun
Lifetime Support
Free Trial Session
Related Courses