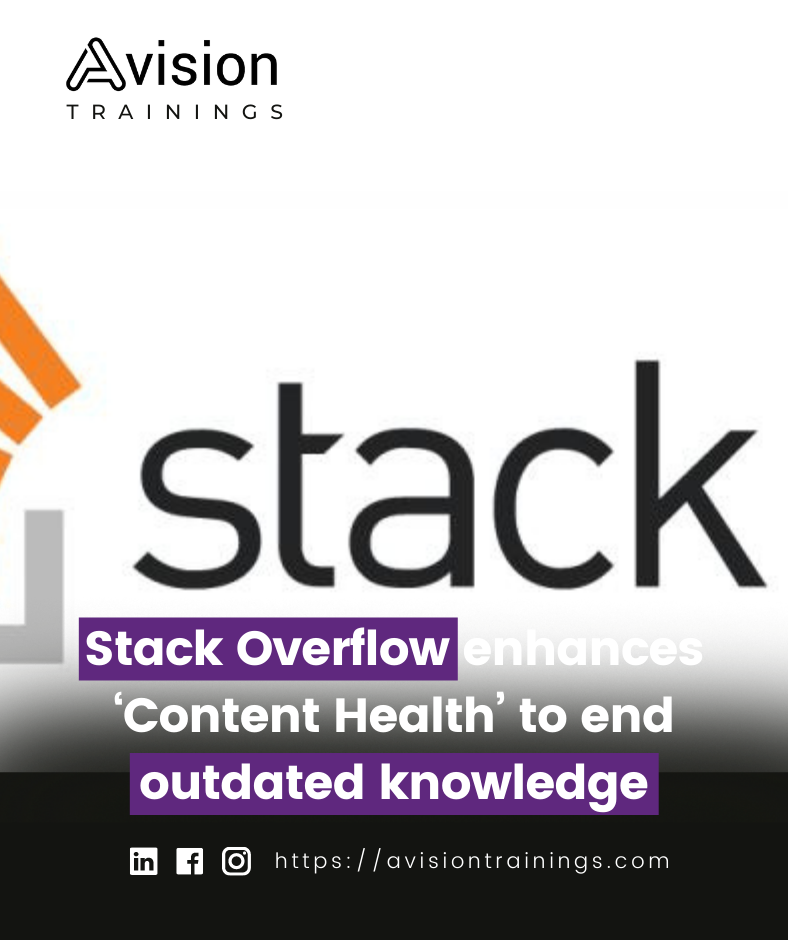 Stack Overflow enhances Content Health to end outdated knowledge
Stack Overflow has enhanced its *Content Health* feature that helps teams identify and correct outdated knowledge.
Content Health is a feature for Stack Overflow for Teams that identifies potentially outdated or inaccurate knowledge content to help ensure workforces can get the right answers to their questions.
Separate research from GitHub recently found that both open-source and enterprise developers benefit from a productivity boost of around 50 percent when provided with detailed, correct documentation showing the potential gains of keeping content accurate and updated.
Content Health was first announced in November 2021 and was immediately available to Stack Overflow for Teams *Business* plan customers before it was rolled out to *Enterprise* customers.
Stack Overflow says that it saw an over 600 percent increase in monthly editing activity 90 days following the initial, limited release of Content Health.
Teresa Dietrich, Chief Product Officer at Stack Overflow, said:
Nearly every technology leader has experienced knowledge management tools becoming inactive and irrelevant within an organisation due to a lack of investment in maintaining the institutional knowledge within it. Users lose confidence in the existing content, rendering it ineffective over time.
Outdated content should not be the eventual norm and expectation of knowledge management tools. Content Health empowers teams to recognise and prioritise their knowledge debt much like their tech debt, removing the limited lifespan we have come to expect.