Learn the latest skills
In Designing, Development, Business and more
Highly Experienced Trainers
Well equipped with latest training methodologies
Upskill your organization
With on-demand training and development programs
Top Highest Paying IT Courses

for 2023
Learn in-demand skills with courses
Top

IT Courses Near You
Load More
Top & Famous

Instructor in Your City
Our
Trainers

Certified From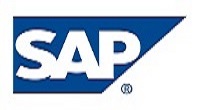 Avision Trainings: Best IT Institution in Lahore, Pakistan for Career Seekers
Looking for the best IT institution in Lahore, Pakistan? Avision Trainings offers top-notch training programs aimed at equipping young career seekers with essential knowledge and skills in the information technology sector. Our institution is dedicated to helping aspiring professionals understand the functioning of the IT industry and prepare them for their desired job roles. With our insightful training programs and visionary approach, we have successfully enhanced the knowledge and skills of numerous youngsters, enabling them to tackle the challenges of the modern corporate world.
We understand that starting a career on the right foot is a cherished dream for every candidate. However, in today's competitive landscape, it is easier said than done, especially in Pakistan. Our training programs cover various domains, including Technology, Business, Development, Designing, IT Software Development, Digital Marketing Courses, and more. We offer comprehensive courses tailored to meet the demands of these industries and equip you with the expertise needed to thrive in your chosen career path. Choose Avision Trainings for the best IT education in Lahore, Pakistan, and embark on a successful professional journey.
Looking for a way to gain an advantage over your peers in the competitive job market?
Avision Trainings: Best IT Institute Offering Short Courses in Lahore and Major Cities of Pakistan. Looking for a way to gain an advantage over your peers in the competitive job market? Consider taking courses offered by reputable training institutes in Lahore, such as Avision Trainings. Our institute provides a range of courses in Lahore, Islamabad, Rawalpindi, Karachi, and other major cities of Pakistan.
As one of the best IT institutes in Lahore, Avision Trainings offers amazing courses, training, and short courses to aspiring professionals and students. Our institute is dedicated to introducing numerous IT trends, courses, and certifications in Lahore to stay at the forefront of the industry. At Avision Trainings, we strive to provide the best courses with guaranteed results for everyone. Our short courses in Lahore cover a variety of topics, including E-commerce, and are designed to improve skills and increase employability. We offer flexible timings to allow professionals and students to learn new skills and be part of new industry trends without disrupting their work or studies.
We pay special attention to student ease and feasibility when it comes to classes schedule, timings, course duration, content, and teaching method. Our focus on personalized learning and individual attention ensures that each student gets the most out of our Avision Trainings courses. Choose Avision Trainings for the best short courses in Lahore and major cities of Pakistan, and take the first step towards a successful professional career.
Avision Trainings: Best Training Institute in Lahore, Pakistan for Skill Development
Looking for the best online training institute in Lahore, Pakistan? Avision Trainings offers you a golden opportunity to learn new skills conveniently from the comfort of your home. Our online repository provides access to courses and training delivered by qualified trainers and mentors.
At Avision Trainings, we have an organized system in place for teaching, coordination, follow-up, and course completion, ensuring that you achieve the ultimate outcomes from your learning journey. As a leading IT institute in Lahore, we are committed to offering next-level skill-based training to our students.
Our courses, including their content and training sessions, are meticulously designed to meet the market needs, demands, and future scope of the skills being taught. Each course we offer is carefully crafted to enhance your skillset, providing you with valuable assets that will pay off in the future. Choose Avision Trainings as your preferred online training institute in Lahore, and unlock your potential for success. Start your skill development journey today and secure a brighter future.