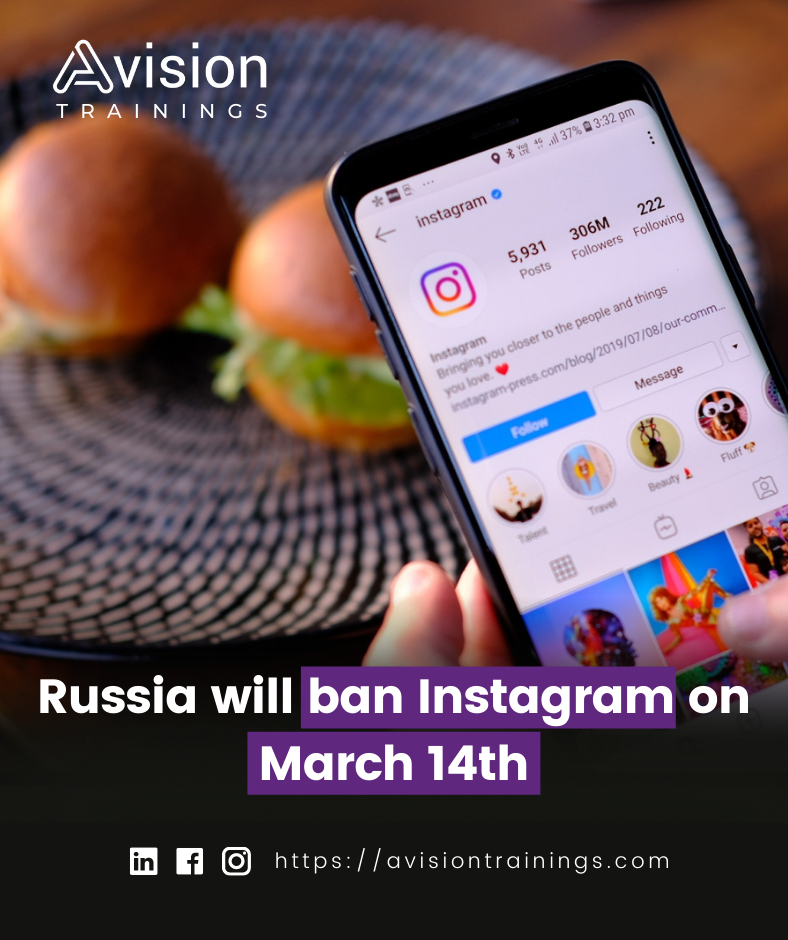 Russia will ban Instagram on March 14th
One week after placing a ban on Facebook in Russia, the country communications agency Roskomnadzor announced it will ban Instagram, too. While the Facebook ban cited discrimination against Russian media, this time, the government claims it is happening because of a decision by parent company Meta directing moderators to allow posts calling for violence against Russian soldiers if they originate from certain countries, including Ukraine.
The head of Instagram, Adam Mosseri, said in a tweet that This decision will cut 80 million in Russia off from one another, and from the rest of the world as ~80% of people in Russia follow an Instagram account outside their country. This is wrong.