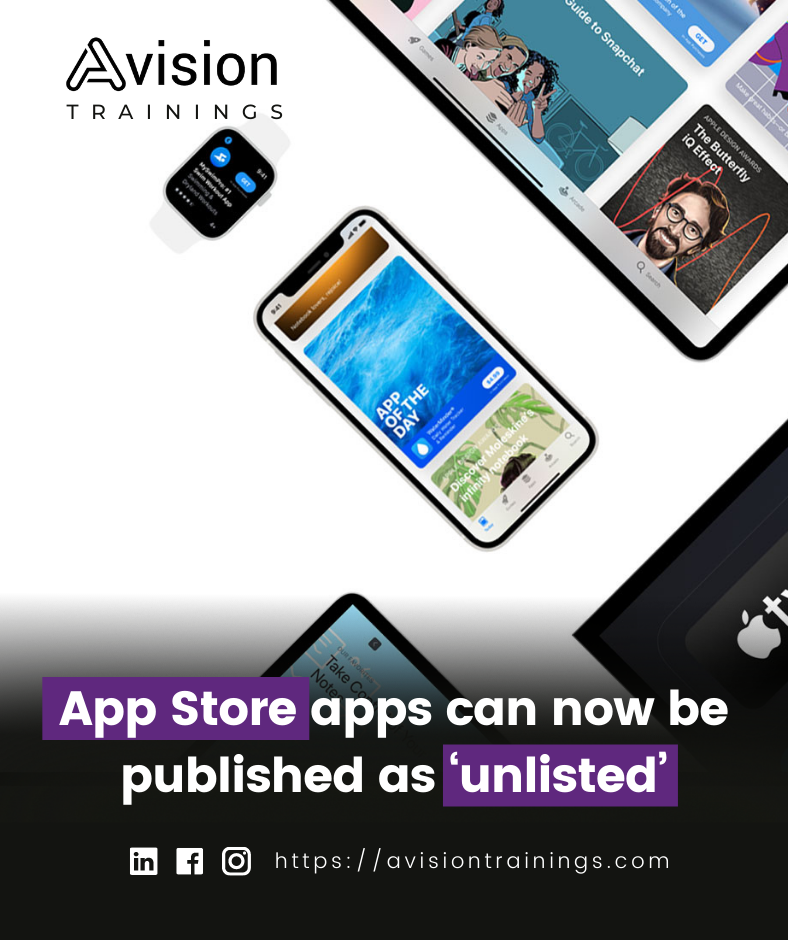 App Store apps can now be published as "unlisted"
Apple has announced that apps can now be published as unlisted to the App Store.
Apps that are unlisted will only be accessible via a direct link and cannot be discovered through a typical search, categories, recommendations, or chart position.
Here are a couple of provided examples where an unlisted app could be useful:
Limited audiences (such as part-time employees, franchisees, partners, business affiliates, higher-education students, or conference attendees) through a standard link that is usable on the App Store and Apple School Manager or Apple Business Manager.
Employee-owned devices that are not eligible to be managed through Apple School Manager or Apple Business Manager.
A request must be submitted to receive a link to your unlisted app.
Unlisted apps must be ready for final distribution. Any requests for apps in a pre-release state will be rejected.
A month of App Store announcements

Apple has made several App Store announcements this month.

Cupertino kicked off the month by enabling developers to view analytics for in-app events such as game competitions, movie premieres, and livestreamed experiences, directly in App Store Connect.

The following week, Apple updated App Store prices in nine regions.

Then, a week after that, Apple started allowing developers to create their own custom offer codes for in-app subscriptions.

We think Apple might finally be done with App Store announcements for January, but Developer will keep you posted on anything you need to know about for the year(s) ahead.